Craig Choffe
Speaker
•

Facilitator

•

Workshops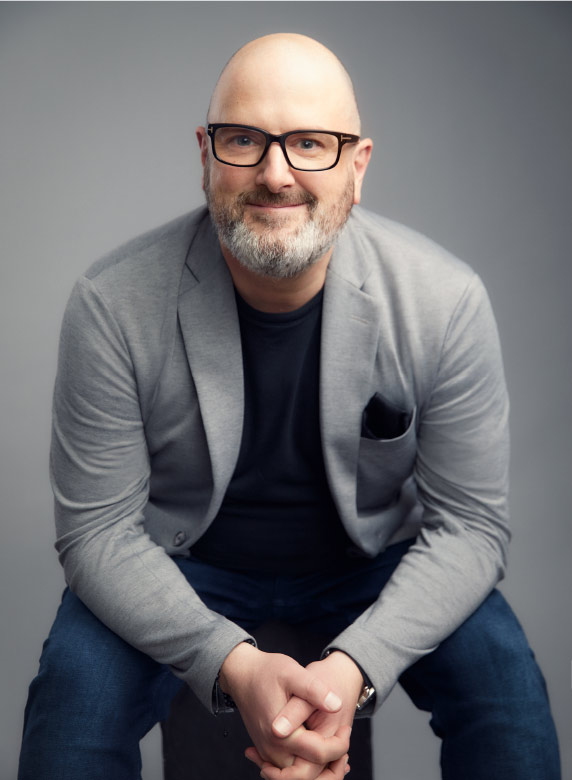 MEET CRAIG: SPECIALIST IN THE
HUMAN SIDE OF BUSINESS
Since early 2012, Craig has helped executives, partners and senior managers navigate challenges and exceed their goals in leadership, business development and emotional intelligence. To deliver an imperative message to their teams, Craig's clients know he's their best shot to get the information to truly stick.
Craig can work any room (live or virtual)—from keynotes in front of hundreds to facilitating multi-day, residential leadership programs for small groups. His unique ability to connect with each participant on a personal level leaves an impact that lasts far beyond the program or event.
Craig's infectious enthusiasm has delighted thousands in companies and corporate universities on 4 continents and in over 12 countries—including the US, Singapore, Australia, England, Asia Pacific, Belgium, and Canada (his home country). Clients call him passionate, energetic and even funny. (But wait...are they simply laughing at the Canadian "accent"?)
Craig lives with his family (Kathy and Mason) in Aurora, Ontario (just north of Toronto). His passions include his loved ones, movies, books, music and tea.
Delivering keynotes on the human side of business
Developing and leading workshops for global leaders and managers
Providing in-depth content into the power of interpersonal and communication skills
Creating actionable plans to make learnings stick
Helping leaders fulfill their potential to impact business results
Globally inspiring executives, partners and managers
WHAT LEADERS WORLDWIDE
ARE SAYING
Craig Choffe is one of the most talented professional facilitators that I have ever worked with in my professional life. It is my privilege and an honor to be able to work with such a facilitator and coach who is committed to excellence and integrity.
— SENIOR LEADER AT DELOITTE TOHMATSU ASIA PACIFIC
He is a most professional, highly skilled facilitator who brings impact to audiences ranging from highly energized entry level practitioners to the most demanding executives.
I have collaborated with Craig on several major leadership development programs over the years. He invariably brings energy and insight to the most senior audiences and leads them to insights beyond what the session objectives anticipated.
— LEADERSHIP DEVELOPMENT AND SUCCESSION PLANNING LEADER, MAJOR PROFESSIONAL SERVICES FIRM
Craig has been facilitating a series of leadership development programs in the Americas Region, and I'm always impressed with his performance, knowledge and high energy. Our group come from different countries, background and speaking different languages, and Craig has no issue adapting his style to accommodate different audiences. He is certainly my number one choice for Regional/Global programs.
— AMERICAS REGION LEARNING OPERATIONS LEADER, MAJOR PROFESSIONAL SERVICES FIRM
"You can make more friends in two months by being interested
in them, than in two years by making them interested in you."
- DALE CARNEGIE